Tell a story: The number one goal with speaking is to connect with your audience. Telling a personal story helps the audience see who you are, helps frame the picture.
Bringing the story to Life: Imagine filling out an application, the story gives context. The more descriptive, the better. For example, his temperature was 106, his stomach was aching, and the headache was the size of a mountain. See the picture?
The power of questions: Through asking questions to the audience. You are allowing the audience to think for themselves and come to their own conclusion. Also, creating a space where it's a conversation.
The power of the pause: It is ok to pause and collect your thoughts, especially when your nervous. The pause gives your audience time to think and process what you said.
Practice: Imagine inviting people to a party. Then not offering them food, dancing, or not in the mood to entertain the guests. In other words, practice your talk, speeches and read up on the subject matter you plan to present.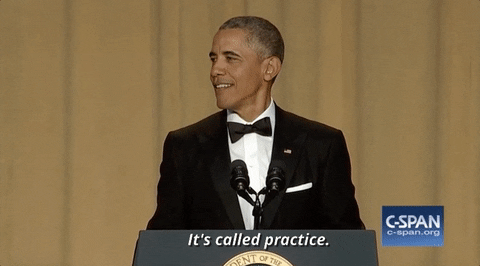 Be Yourself: This one can be too easy, however most people are afraid to be judged. I would ask yourself, what are you passionate about or ask someone you trust the same question.
Visualization: Imagine yourself having a conversation with your best friend. Well that is the goal when you hit the stage speaking to your audience.
You are a success waiting to happen. Desire, Dedication, and Determination equals success. If you want insight and action items on how you can succeed and achieve your goals, schedule a free discovery call with me.
Ray Grand