My Mountain 
I vividly remember sitting in the doctors office with my mother and listening to the doctor who is a neurosurgeon. He had circle glasses, a white coat with his name embroidered in blue writing. Dr. Ripkin I believe his name was. The doctor was doing a series of tests, checking my reflex in my legs, checking my eyes, and  ears. All the good stuff doctors do during doctors appointments.
If I remember correctly, I asked him in so many words when will I be able to walk again? He looked me in my eyes and said " You will never walk again. You will have to use a wheelchair for the rest of your life."
Then I said to him, "That's your opinion."
My mom and I went home and immediately I went to lay down and went to sleep. The question is WHY?
Problem: I didn't want to FACE MY MOUNTAIN. What is my mountain? Me and my mind. The questions racing through my mind were: 

What if he is right?
What do I need to do?
Who I am?
Where am I going in this wheelchair?
What do I believe? God? or Man? 
What are some mountains you are facing or ignoring?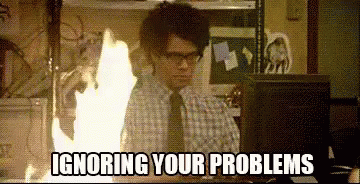 1. Opportunity: The question I began to ask myself, what is this experience trying to teach me? I soon realized adversity is a teacher and is developing so many things inside of me like: 
Tenacity
Strength
Resilience 
Endurance
Patience
What will the best version of yourself look like? 
---
I hated every moment of training, but I said, don't quit. Suffer now and live the rest of life as a champion. – Muhammad Ali
---
2. Speak to YOUR Mountain:
I began speaking to myself and said SELF(RAY).
(insert your name) I am worthy
(insert your name) I am capable
(insert your name) I will not quit
(insert your name) I believe I can
(insert your name) I see the light and it's in me
Imagine what will happen when you are kind to yourself and speaking words of affirmation.